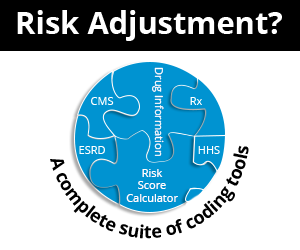 Preleasing Undeveloped Property – For Chiropractic Tenants
August 17th, 2017 - Jeff Grandfield and Dale Willerton – The Lease Coach
---
As either a new or existing chiropractic tenant, you may be tempted to prelease undeveloped property (to open a new practice or move your practice to). As we explain in our book, Negotiating Commercial Leases & Renewals FOR DUMMIES, this is potentially the most unpredictable lease agreement for a tenant to enter into. Why? The answer is simply because you can't visually assess the property or physically touch the bricks and mortar.
Often in these types of deals the chiropractic tenant is required to make a long-term leasing decision and commitment based only on the landlord's design drawings – which the landlord can typically unilaterally change. We remember one prelease deal where the landlord not only changed the color scheme and exterior look of the property (so as to save money), but also did so against the wishes of all the tenants who had signed up to date. Additionally, there are no existing tenants to talk to about how their business is doing within the property (as there are no tenants open for business yet).
On the other hand, some of the best leasing locations are preleasing opportunities or new properties under development, especially if the physical location or land is well situated. Just keep in mind that landlords often reserve the right to make changes to your unit without tenant consent. This can affect the size, shape, physical location of the tenant's desired premises, the building itself, or even the grouping of buildings.
One trap to avoid is signing the lease agreement and then waiting months while the landlord tries to finish leasing up the property. Some landlords won't – or can't afford to – start construction until they hit a set percentage of done deals or leased space. The agreement with the mortgage holder may be that once the landlord gets signed lease agreements for 50 or 60 percent of the property, the funding package is approved and finalized, and then (and only then …) the property can be built. Ensure that you have a termination date in the event the commencement of the development is delayed beyond a reasonable timeline or your requirements.
Another ruse to avoid is where the landlord is going forward with the development but has only secured a handful of tenants. This will result in a more vacant property that your patients will not be encouraged to visit. To be successful, a proper tenant mix and synergy is required – especially for retail plazas. Again, you can look to have a right of termination in the event that there is not a certain level of preleasing achieved by a specific date or negotiate to only have your rent commence in full once the tenancy reaches a predefined level.
If you're one of the first tenants signing a pre-lease deal for a new development, you may be disappointed with your new neighboring tenants. The marketing material for the new commercial property may show a great mix of potential tenants; however, this is only a wish list for the landlord. If a specific anchor or other tenant fails to materialize, this obviously affects your site selection process and even the rental rate you're willing or capable of paying at that property. As one of the first tenants in a new property, think also of the potential headaches for visiting patients … no matter how enticing your practice will be or how much discomfort your patients may be experiencing, these people may not want to navigate a construction zone just to get to your place of business.
In closing, remember the biggest challenge is anticipating unknowns (timing, other tenants, the final product built) and the more you can anticipate for some of these potential hurdles through strong planning and a well negotiated lease, the better your opportunity to end up with a strong lease in a desirable new commercial property.
For a copy of our free CD, Leasing Do's & Don'ts for Chiro Tenants, please e-mail your request to JeffGrandfield@TheLeaseCoach.com.
Dale Willerton and Jeff Grandfield - The Lease Coach are Commercial Lease Consultants who work exclusively for tenants. Dale and Jeff are professional speakers and co-authors of Negotiating Commercial Leases & Renewals FOR DUMMIES (Wiley, 2013). Got a leasing question? Need help with your new lease or renewal? Call 1-800-738-9202, e-mail DaleWillerton@TheLeaseCoach.com or visit www.TheLeaseCoach.com.
###
Questions, comments?
If you have questions or comments about this article please contact us. Comments that provide additional related information may be added here by our Editors.
Latest articles: (any category)
COVID Vaccine Coding Changes as of November 1, 2023
October 26th, 2023 - Wyn Staheli
COVID vaccine changes due to the end of the PHE as of November 1, 2023 are addressed in this article.
Medicare Guidance Changes for E/M Services
October 11th, 2023 - Wyn Staheli
2023 brought quite a few changes to Evaluation and management (E/M) services. The significant revisions as noted in the CPT codebook were welcome changes to bring other E/M services more in line with the changes that took place with Office or Other Outpatient Services a few years ago. As part of CMS' Medicare Learning Network, the "Evaluation and Management Services Guide" publication was finally updated as of August 2023 to include the changes that took place in 2023. If you take a look at the new publication (see references below),....
Can We Score Interpretation of an EKG Towards E/M Medical Decision Making?
October 10th, 2023 - Aimee Wilcox
When EKGs are performed in the facility setting or even in the physician's office, what are the requirements for reporting the service and who gets credit for scoring data points for Evaluation and Management (E/M) medical decision making (MDM)? Let's take a look at a few coding scenarios related to EKG services to get a better understanding of why this can be problematic.
Accurately Reporting Signs and Symptoms with ICD-10-CM Codes
October 5th, 2023 - Aimee Wilcox
Coders often find themselves unsure of when to report a sign or symptom code documented in the medical record. Some coders find their organization has an EHR that requires a working diagnosis, which is usually a sign or symptom, be entered to order a test or diagnostic study or image. Understanding the guidelines surrounding when signs and symptoms should be reported is the first step in correct coding so let's take a look at some scenarios.
The 2024 ICD-10-CM Updates Include New Codes for Reporting Metabolic Disorders and Insulin Resistance
September 19th, 2023 - Aimee Wilcox
Diabetes is a chronic disease that just seems to consistently be increasing instead of improving resulting in a constant endeavor by medical researchers to identify causal effects and possible treatments. One underlying or precipitating condition that scientists have identified as a precipitating factor in the development of diabetes is insulin resistance, which is a known metabolic disorder. As data becomes available through claims reporting, additional code options become possible with ICD-10-CM.
Documenting and Reporting Postoperative Visits
September 12th, 2023 - Aimee Wilcox
Sometimes we receive questions regarding documentation requirements for specific codes or coding requirements and we respond with information and resources to support our answers. The following question was recently submitted: Are providers required to report postoperative services on claims using 99024, especially if there is no payment for that service? What documentation is required if you are reporting an unrelated Evaluation and Management (E/M) service by the same physician during the postoperative period? 
Understanding Gastroesophageal Reflux Disease and ICD-10-CM Coding
August 22nd, 2023 - Aimee Wilcox
Gastroesophageal reflux disease or GERD for short, is a disease that impacts millions of Americans on a weekly basis. Symptoms are uncomfortable, as are some of the tests used to diagnose it, but understanding the disease, tests, and treatments helps us better understand how to code the disease using ICD-10-CM codes.