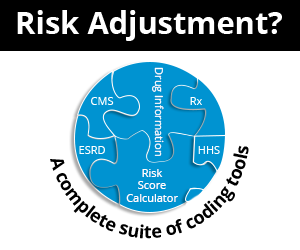 Looking at Site Selection Variables – For Chiropractic Tenants
August 17th, 2017 - Jeff Grandfield and Dale Willerton – The Lease Coach
---
When you're looking for the right property for your new chiropractic practice or wish to expand or move your practice, having a checklist of desirable criteria can help you stay on track. As The Lease Coach, we appreciate and applaud tenants who provide a detailed checklist of what they are looking for in each location.
You should weigh many demographic aspects when considering leasing a location in a certain area or territory. Just because you've found a new property with space for lease doesn't mean the demographics will fit your ideal criteria. As a chiropractic tenant, the following points will be specifically important to you when searching:
Age: The average age of people living in a particular area is extremely important to many chiropractors. Will your chiropractic practice be more attractive to parents with young families or older individuals with aching joints and muscles?
Income: As mean income and the proportion of two-income households vary, so do the ability and desire to spend disposable income at your practice.
Residency: Set up shop where your target patients already live if possible, rather than try to make them come to you (although chiropractic patients can – and do – travel for effective treatment).
Location: If you don't think it matters which side of the street you're located on, think again! Certain operations do better on one side of the street than the other. In your case, your practice may likely do better on a route where most people are driving home after work. Many people may not have the time to stop in for an appointment on their way into work and might prefer to do this on their way home from the office.
Visibility (or lack thereof): Lack of visibility for your store front can cause people to drive right by it – especially if traffic is heavy. Trees in a parking lot can block signage and restrict visibility for drivers passing by. Some landlords have been known to overbuild their pad sites near the road, therefore blocking the visibility of the retail plaza behind it.
Adjacent Property: If you find a great property with space available for lease, look around. If there is a bare patch of ground between your desired unit for lease, assume that someday, the landlord will lease that pad site or construct a building there that blocks visibility to both your signage and storefront.
Competition: Be aware of any, and all, competition within the area. Not only should you be acutely aware of your competitor, you should have someone "secret shop" their practice and report back to you about the entire experience. You could also have your secret shopper ask them about your practice (if you are already open) so as to discover what your competition is saying about you. Remember to also think in terms of future competitors. Keep your eyes and ears open for any indication that other doctors may be relocating or setting up shop in your area.
How can you distinguish sites that make sense for your practice? Begin by understanding that just because a developer bought some land and put up a building it doesn't mean that the site is automatically a winner. Perhaps it was a great neighborhood 30 years ago, but it's gone downhill? Perhaps the area is overdeveloped, meaning that another retail site isn't needed or justified? Consider the following two questions before choosing a specific commercial site for your restaurant and signing a long-term lease agreement or a lease renewal:
Are you planning to open a practice that people will travel for miles to visit?
Are you taking your practice to where people already are (e.g. downtown, the suburbs, or a large shopping entertainment development)?
For a complimentary copy of our CD, Leasing Do's & Don'ts for Chiro Tenants, please email JeffGrandfield@TheLeaseCoach.com.
Dale Willerton and Jeff Grandfield - The Lease Coach are Commercial Lease Consultants who work exclusively for tenants. Dale and Jeff are professional speakers and co-authors of Negotiating Commercial Leases & Renewals FOR DUMMIES (Wiley, 2013). Got a leasing question? Need help with your new lease or renewal? Call 1-800-738-9202, e-mail DaleWillerton@TheLeaseCoach.com or visit www.TheLeaseCoach.com.

###
Questions, comments?
If you have questions or comments about this article please contact us. Comments that provide additional related information may be added here by our Editors.
Latest articles: (any category)
COVID Vaccine Coding Changes as of November 1, 2023
October 26th, 2023 - Wyn Staheli
COVID vaccine changes due to the end of the PHE as of November 1, 2023 are addressed in this article.
Medicare Guidance Changes for E/M Services
October 11th, 2023 - Wyn Staheli
2023 brought quite a few changes to Evaluation and management (E/M) services. The significant revisions as noted in the CPT codebook were welcome changes to bring other E/M services more in line with the changes that took place with Office or Other Outpatient Services a few years ago. As part of CMS' Medicare Learning Network, the "Evaluation and Management Services Guide" publication was finally updated as of August 2023 to include the changes that took place in 2023. If you take a look at the new publication (see references below),....
Can We Score Interpretation of an EKG Towards E/M Medical Decision Making?
October 10th, 2023 - Aimee Wilcox
When EKGs are performed in the facility setting or even in the physician's office, what are the requirements for reporting the service and who gets credit for scoring data points for Evaluation and Management (E/M) medical decision making (MDM)? Let's take a look at a few coding scenarios related to EKG services to get a better understanding of why this can be problematic.
Accurately Reporting Signs and Symptoms with ICD-10-CM Codes
October 5th, 2023 - Aimee Wilcox
Coders often find themselves unsure of when to report a sign or symptom code documented in the medical record. Some coders find their organization has an EHR that requires a working diagnosis, which is usually a sign or symptom, be entered to order a test or diagnostic study or image. Understanding the guidelines surrounding when signs and symptoms should be reported is the first step in correct coding so let's take a look at some scenarios.
The 2024 ICD-10-CM Updates Include New Codes for Reporting Metabolic Disorders and Insulin Resistance
September 19th, 2023 - Aimee Wilcox
Diabetes is a chronic disease that just seems to consistently be increasing instead of improving resulting in a constant endeavor by medical researchers to identify causal effects and possible treatments. One underlying or precipitating condition that scientists have identified as a precipitating factor in the development of diabetes is insulin resistance, which is a known metabolic disorder. As data becomes available through claims reporting, additional code options become possible with ICD-10-CM.
Documenting and Reporting Postoperative Visits
September 12th, 2023 - Aimee Wilcox
Sometimes we receive questions regarding documentation requirements for specific codes or coding requirements and we respond with information and resources to support our answers. The following question was recently submitted: Are providers required to report postoperative services on claims using 99024, especially if there is no payment for that service? What documentation is required if you are reporting an unrelated Evaluation and Management (E/M) service by the same physician during the postoperative period? 
Understanding Gastroesophageal Reflux Disease and ICD-10-CM Coding
August 22nd, 2023 - Aimee Wilcox
Gastroesophageal reflux disease or GERD for short, is a disease that impacts millions of Americans on a weekly basis. Symptoms are uncomfortable, as are some of the tests used to diagnose it, but understanding the disease, tests, and treatments helps us better understand how to code the disease using ICD-10-CM codes.