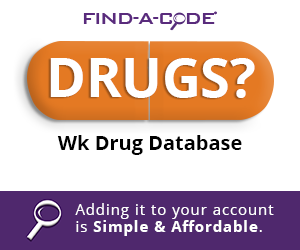 Quality Reporting is not Just for CMS
February 6th, 2017 - Wyn Staheli
0 Votes -

Sign in

to vote or comment.
---
With the shift in healthcare to value-based payment systems (e.g, Merit-based Incentive Payment System (MIPS)), providers need to be aware of individual payer requirements and be prepared to report quality measures for all. A group called "The Collaborative" which includes CMS, America's Health Insurance Plan, physician groups and other interested stakeholders, have released standardized quality measures intended to streamline provider reporting.
Quality measures are good in that they can help to improve our national health care standards by:
preventing overuse, underuse and misuse of services
identifying what works and what doesn't and pushing for better outcomes
holding payers and providers accountable for providing high-quality care
identifying problem areas so that solutions can be found
allowing consumers to make better informed health care decisions.
The Medicare Access and CHIP Reauthorization Act (MACRA) of 2015 created additional funding with the intent to create and implement new measures where gaps exist and align CMS measures with the private sector. As required under MACRA, CMS announced the final version of their Quality Measure Development Plan in May of 2016.
The new Merit-based Incentive Payment System (MIPS) and Alternative Payment Models (APMs) payment systems for Medicare are the first steps towards this new approach and other private payers have indicated that they will be taking a phased-in approach as provider contracts come up for renewal.
MIPS identifies the following types of measures and activities as part of its payment system:
Quality
Improvement activities
Advancing Care Information
Cost
The National Quality Measures Clearinghouse is a public resource for quality measures and the group that maintains the HHS measures sets. Their clinical quality measures are organized into the following groups:
Access - did the patient receive timely and appropriate healthcare?
Structure - what types of facilities, personnel or policies are related to the delivery of the patient care?
Process - was the service provided consistent with established care standards?
Outcome - what is the result of the patient care received?
Patient experience - how does the patient feel about the care provided?
Note that there may be some differences between quality measures required between payers, but steps are being taken to ensure that providers can decrease the administrative burden of reporting quality measures.
###
Questions, comments?
If you have questions or comments about this article please contact us. Comments that provide additional related information may be added here by our Editors.
Latest articles: (any category)
​​Polysomnography Services Under OIG Scrutiny
September 2nd, 2021 - Raquel Shumway
The OIG conducted a study dated June 2019 wherein they indicated that there were approximately $269 million in overpayments for polysomnography services for the period of 2014 through 2015. According to the OIG "These errors occurred because the CMS oversight of polysomnography services was insufficient to ensure that providers complied with Medicare requirements and to prevent payment of claims that didn't meet those requirements." So what are those requirements?
Medicare Advantage - The Fastest Growing Government-Funded Program Undergoing Multiple Fraud Investigations
August 16th, 2021 - Aimee Wilcox, CPMA, CCS-P, CST, MA, MT, Director of Content
Medicare Advantage is the fastest growing form of government-funded healthcare and the rate of fraud within this segment has come under increased scrutiny. Funding is determined by the health status of each beneficiary; therefore, accurate coding based on detailed documentation makes the medical record vital to the process because some ...
Billing Dental Implants under Medical Coverage
August 12th, 2021 - Christine Woolstenhulme, QCC, QMCS, CPC, CMRS
Implants can be costly to the patient and the provider, and it is crucial to understand how to bill a patient's medical insurance to ensure there is adequate coverage for the best treatment. Implants are commonly billed in a dental office under a patient's medical benefits.    Implants could be considered ...
New Codes for COVID Booster Vaccine & Monoclonal Antibody Products
August 10th, 2021 - Wyn Staheli, Director of Research
New codes have been announced for the COVID-19 booster vaccine, Novavax vaccine, and monoclonal antibody treatment.
Medicare's ABN Booklet Revised
July 29th, 2021 - Wyn Staheli, Director of Research
The "Medicare Advance Written Notices of Non-coverage" booklet, published by CMS's Medicare Learning Network, was updated. This article discusses the changes to this booklet regarding the use of the ABN.
Chronic Pain Coding Today & in the Future
July 19th, 2021 - Wyn Staheli, Director of Research
Properly documenting and coding chronic pain can be challenging. As is commonly the case with many conditions, over the years, there has been a shift in the identification of different types of pain, including chronic pain. Understanding where we are now and where we are going will help your organization prepare for the future by changing documentation patterns now.
How Does Global and Professional Direct Contracting (GPDC) Affect Risk Adjustment?
July 15th, 2021 - Aimee Wilcox, CPMA, CCS-P, CST, MA, MT, Director of Content
CMS recently announced the 53 Direct Contracting Entities (DCEs) that will be participating in the April 1, 2021 through December 31, 2021 Global and Professional Direct Contracting (GPDC) Model. Among those participating is Clover Health Partners, who runs an in-home primary care program that has the potential to help Medicare ...