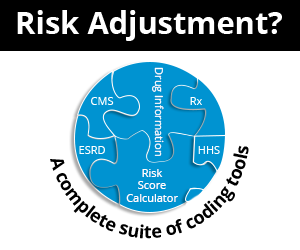 Sleep Testing
July 26th, 2017 - Chris Woolstenhulme, CPC, CMRS
---
Once a patient has been evaluated for symptoms associated with sleep apnea, testing is ordered to identify severity and determine treatment.
There are several types of sleep tests, but coverage is based on meeting the criteria for Type I (inpatient facility based) or Type II-IV and Other (home-based sleep tests). All sleep tests require interpretation by a practitioner who holds specific credentials. (See LCD33718).
Type of sleep test and requirements for each are as follows:
Type I Device - Facility based
Continuous and simultaneous monitoring and recording of various physiological and pathophysiological parameters of sleep with practitioner review, interpretation, and report.
Includes sleep staging (defined as a 1-4 lead electroencephalogram (EEG), electro-oculogram (EOG), submental electromyogram (EMG) and electrocardiogram (ECG).
Must contain the following parameters of sleep: airflow, respiratory effort, and O2 saturation by oximetry.
May be a whole night study or a split night study
Performed to diagnose and initially evaluate treatment
TIP: Even though the patient may be staying the night in an ambulatory care center, freestanding clinic, or even the hospital, the sleep study is NOT considered an inpatient service.
Home Sleep Test (Types II-IV, and Other Devices)
Type II: Monitors and records a minimum of (7) channels: EEG, EOG, EMG, ECG/heart rate, airflow, respiratory movement/effort and oxygen saturation
Type III: Monitors and records a minimum of four (4) channels: respiratory movement/effort, airflow, ECG/heart rate and oxygen saturation; or,
Type IV: Monitors and records a minimum of three (3) channels, one of which is airflow
Other: Devices that monitor and record a minimum of three (3) channels that include actigraphy, oximetry and peripheral arterial tone and for which there is substantive clinical evidence in the published peer-reviewed medical literature that demonstrates that the results accurately and reliably correspond to an AHI or RDI as defined above. This determination will be made on a device by device basis.
Special Instructions on HST Devices: Prior to the test, the patient must be instructed on how to properly apply a portable sleep monitoring device (provided by the entity conducting the HST and NOT the DME supplier) either face-to-face or via video or telephonic instruction with 24-hour access for inquiries and troubleshooting.
Locations for Sleep Studies
Type
Code(s)
Approved Place of Service

Sleep Studies

11 = Independent diagnostic testing facility (IDTF) or facility-based sleep laboratory

24 = Ambulatory Surgical Center

Polysomnography
95808
95810
95811

11 = Independent diagnostic testing facility (IDTF) or facility-based sleep laboratory

24 = Ambulatory Surgical Center

Home Sleep Testing (HST)
G0398
G0399
G0400

12 = Home

15 = Mobile independent diagnostic testing facility


###
Questions, comments?
If you have questions or comments about this article please contact us. Comments that provide additional related information may be added here by our Editors.
Latest articles: (any category)
Reporting Modifiers 76 and 77 with Confidence
April 18th, 2023 - Aimee Wilcox
Modifiers are used to indicate that a procedure has been altered by a specific circumstance, so you can imagine how often modifiers are reported when billing medical services. There are modifiers that should only be applied to Evaluation and Management (E/M) service codes and modifiers used only with procedure codes. Modifiers 76 and 77 are used to identify times when either the same provider or a different provider repeated the same service on the same day and misapplication of these modifiers can result in claim denials.
Five Documentation Habits Providers Can Use Implement to Improve Evaluation & Management (E/M) Scoring
April 11th, 2023 - Aimee Wilcox
Provider education on E/M coding updates is vital to the success of any organization, but how do you whittle down the massive information into bite-sized pieces the providers can learn in just a few minutes? Check out the five steps we have identified to teach providers in just a few minutes that can significantly impact and improve coding outcomes.
Second Quarter 2023 Updates are Different This Year
April 6th, 2023 - Wyn Staheli
The second quarter of 2023 is NOT business as usual so it is important to pay attention to ensure that organizational processes and training take place to avoid mistakes. Not only have ICD-10-CM coding updates been added to the usual code set updates (e.g., CPT, HCPCS, ICD-10-PCS), but the end of the COVID-19 Public Health Emergency will bring about changes that will also take place during the quarter (but not on April 1, 2023.
7 Measures Developed by the HHS Office of Inspector General (OIG) to Identify Potential Telehealth Fraud
March 28th, 2023 - Aimee Wilcox
A recent review of telehealth services reported in Medicare claims data during the pandemic where these seven measures for identifying suspected fraud, waste, and abuse were applied, revealed more than a thousand Medicare providers potentially committed fraud during this period. What are the measures the OIG applied during their review, and how will that impact future telehealth guidelines moving forward?
MUEs and Bilateral Indicators
March 23rd, 2023 - Chris Woolstenhulme
MUEs are used by Medicare to help reduce improper payments for Part B claims. This article will address the use of the National Correct Coding Initiative (NCCI) and Medically Unlikely Edits (MUEs) and how they are used by CMS.
It is True the COVID-19 PHE is Expiring
March 16th, 2023 - Raquel Shumway
The COVID-19 PHE is Expiring, according to HHS. What is changing and what is staying the same? Make sure you understand how it will affect your practice and your patients.
Billing Process Flowchart
March 2nd, 2023 -
The Billing Process Flowchart (see Figure 1.1) helps outline the decision process for maintaining an effective billing process. This is only a suggested work plan and is used for demonstration purposes to illustrate areas which may need more attention in your practice's policies and...