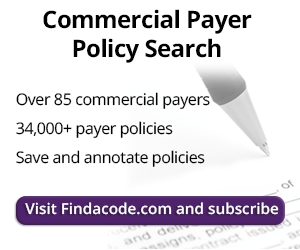 When patient doesn't pay health exchange premium, you may be left holding the bag
September 3rd, 2014 - Scott Kraft
0 Votes -

Sign in

to vote or comment.
---
One of the issues surrounding implementation of the Affordable Care Act (ACA) that impacts physician billing and payment and hasn't gotten a lot of attention is what happens when a patient buys an insurance plan under the exchange, but then stops paying the premium.
The answer may end up leaving more than a few physician practices fuming over providing free care with little or no recourse.
First, patients have a 90-day grace period to get caught up on their premiums when they are receiving advance tax credits to help pay the premiums. A large number of exchange enrollees will be getting at least some premium assistance.
As a result, patients in this grace period will appear to still have coverage, because they will still have coverage. The final rule published in the Federal Register by CMS on March 27, 2012, establishing the rules and regulations governing the exchanges interprets the ACA to provide the grace period.
During the first 30 days of the grace period, the patient's chosen insurance company is on the hook for paying any claims incurred by the patient. For the next 60 days, it is the service provider who will either have those payments suspended until the patient gets caught up, or have those payments recouped once the patient's policy is canceled for the 90-day delinquency.
The objection from health providers is the same one you're probably having – the lack of information about the patient's insurance status could result in your practice providing costly services during the 60-day grace period and ultimately not being paid for the work.
The best way for you to figure out if a patient is in the grace period and at risk of having his or her policy canceled is to pay close attention to the claims remittance advice you get for unpaid claims during 2014, though in doing so at least one service will be potentially unpaid.
Insurers are allowed – but not required – to pend payments during the second and third months of the grace period to avoid the liability for patients whose policies are ultimately canceled.
Look for Claim Adjustment Reason Code 257, created on Nov. 1, 2013. The code descriptor is "The disposition of the claim/service is pending during the premium payment grace period, per Health Insurance Exchange requirements."
Seeing that code is a sure sign that you're at risk of losing money for that patient, and should consider seeing that patient only on an emergency basis until the premium is caught up or the policy is canceled.
It wouldn't be advisable to tell the patient you know that he or she is delinquent on premium payments, but you can ask the patient to check with the insurance company to verify the status of his or her coverage prior to being seen.
It's a small measure, but it's the best one you may have to guard against providing a large volume of care and getting stuck with the bill. You are allowed to back bill the patients directly when policies are canceled for non-payment, though your chances of getting paid are probably remote.
###
Questions, comments?
If you have questions or comments about this article please contact us. Comments that provide additional related information may be added here by our Editors.
Latest articles: (any category)
CMS and HHS Tighten Enrollment Rules and Increase Penalties
October 1st, 2019 - Wyn Staheli, Director of Research
This ruling impacts what providers and suppliers are required to disclose to be considered eligible to participate in Medicare, Medicaid, and Children's Health Insurance Program (CHIP). The original proposed rule came out in 2016 and this final rule will go into effect on November 4, 2019. There have been known problems ...
Federal Workers Compensation Information
October 1st, 2019 - Wyn Staheli, Director of Research
When federal employees sustain work-related injuries, it does not go through state workers compensation insurance. You must be an enrolled provider to provide services or supplies. The following are some recommended links for additional information about this program. Division of Federal Employees' Compensation (DFEC) website Division of Federal Employees' Compensation (DFEC) provider ...
E-Health is a Big Deal in 2020
September 16th, 2019 - Chris Woolstenhulme, QCC, CMCS, CPC, CMRS
The new 2020 CPT codes are on the way! We are going to see 248 new codes, 71 deletions, and 75 revisions. Health monitoring and e-visits are getting attention; 6 new codes play a vital part in patients taking a part in their care from their own home. New patient-initiated ...
Chiropractic 2020 Codes Changes Are Here
September 9th, 2019 - Wyn Staheli, Director of Research
There are some interesting coding changes which chiropractic offices will want to know about. Are codes that you are billing changing?
Q/A: Is the Functional Rating Index by Evidence-Based Chiropractic Valid?
September 9th, 2019 - Wyn Staheli, Director of Research
Question Is the Functional Rating Index, from the Institute of Evidence-Based Chiropractic, valid and acceptable? Or do we have to use Oswestry and NDI? Answer You can use any outcome assessment questionnaire that has been normalized and vetted for the target population and can be scored so you can compare the results from ...
List of Cranial Nerves
September 3rd, 2019 - Find-A-Code
Cranial nerves are involved with some of our senses such as vision, hearing and taste, others control certain muscles in the head and neck. There are twelve pairs of cranial nerves that lead from the brain to the head, neck and trunk. Below is a list of Cranial Nerves and ...
So How Do I Get Paid for This? APC, OPPS, IPPS, DRG?
August 21st, 2019 - Chris Woolstenhulme, QCC, CMCS, CPC, CMRS
You know how to find a procedure code and you may even know how to do the procedure, but where does the reimbursement come from?  It seems to be a mystery to many of us, so let's clear up some common confusion and review some of the main reimbursement systems.  One of the ...