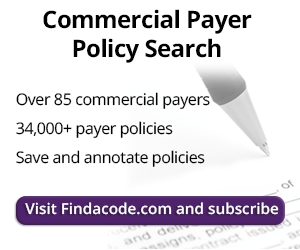 Who Qualifies for TCM Services?
April 22nd, 2013 - Lacy Gaskins
0 Votes -

Sign in

to vote or comment.
---
Any patient post-discharge whose medical and/or psychosocial problems are complex enough to require TCM services qualifies for these codes. Here are the specifics:
1. Location: "TCM is for higher-risk patients being discharged from an inpatient or observation status to their home, rest home, or assisted living facility," says Raemarie Jimenez, CPC, CPMA, CPC-I, CANPC, CRHC, director of education for the American Academy of Professional Coders. Basically, this means transitioning from a location where the patient is under the watchful eye of nursing staff 24/7, to a setting where there is less nursing care available (for example, a rest home where the patient is monitored far less frequently). 
2. Age: While elderly patients may be more likely to need transitional care management services, "99495 and 99496 can be used for any patient that meets their criteria   regardless of age," Jimenez adds. 
3. New vs. Established: CPT's guidelines clearly    state that TCM codes can only be used for established        patients. However, CMS disagrees. David A. Ellington, MD, the American Academy of Family Physicians' AMA CPT®  Editorial Panel member, said at AMA's 2013 CPT® Symposium in mid-November 2012 that "CMS indicated they will modify the prefatory instructions to allow physicians to bill these codes for new patients, not only established patients as specified in CPT®."
In summary, CMS' formal statement reads, "We do not entirely agree with the AMA's recommendation that the physician must have an established relationship prior to the discharge with the patient .... We are concerned that this would make it impossible for those who do not have an established relationship with a primary care physician to receive the benefit of post-discharge TCM services. These patients may well be among those who would benefit most." 
4. Diagnoses: "Pretty much any diagnosis that points to a medically fragile patient — such as chronic lung disease, ventilator dependence, or immune deficiencies — could be coded with TCM codes," says Suzanne Berman, MD, FAAP, a member of the American Academy of Pediatrics' Section on Administration & Practice Management and a practicing pediatrician at Plateau Pediatrics in Crossville, TN.
30 Days From Discharge: TCM codes are reported once per patient within 30 days of discharge. So, if your patient is readmitted within the 30-day post-discharge time frame, you can't bill the TCM codes again. You have to wait until after the current 30-day period is over. Then, if you provide TCM services, you can use the codes again.
TCM Documentation & Flow Sheet available complimentary at: 
https://codingleader.com/family-practice/tcm-cheat-sheet
###
Questions, comments?
If you have questions or comments about this article please contact us. Comments that provide additional related information may be added here by our Editors.
Latest articles: (any category)
CMS and HHS Tighten Enrollment Rules and Increase Penalties
October 1st, 2019 - Wyn Staheli, Director of Research
This ruling impacts what providers and suppliers are required to disclose to be considered eligible to participate in Medicare, Medicaid, and Children's Health Insurance Program (CHIP). The original proposed rule came out in 2016 and this final rule will go into effect on November 4, 2019. There have been known problems ...
Federal Workers Compensation Information
October 1st, 2019 - Wyn Staheli, Director of Research
When federal employees sustain work-related injuries, it does not go through state workers compensation insurance. You must be an enrolled provider to provide services or supplies. The following are some recommended links for additional information about this program. Division of Federal Employees' Compensation (DFEC) website Division of Federal Employees' Compensation (DFEC) provider ...
E-Health is a Big Deal in 2020
September 16th, 2019 - Chris Woolstenhulme, QCC, CMCS, CPC, CMRS
The new 2020 CPT codes are on the way! We are going to see 248 new codes, 71 deletions, and 75 revisions. Health monitoring and e-visits are getting attention; 6 new codes play a vital part in patients taking a part in their care from their own home. New patient-initiated ...
Chiropractic 2020 Codes Changes Are Here
September 9th, 2019 - Wyn Staheli, Director of Research
There are some interesting coding changes which chiropractic offices will want to know about. Are codes that you are billing changing?
Q/A: Is the Functional Rating Index by Evidence-Based Chiropractic Valid?
September 9th, 2019 - Wyn Staheli, Director of Research
Question Is the Functional Rating Index, from the Institute of Evidence-Based Chiropractic, valid and acceptable? Or do we have to use Oswestry and NDI? Answer You can use any outcome assessment questionnaire that has been normalized and vetted for the target population and can be scored so you can compare the results from ...
List of Cranial Nerves
September 3rd, 2019 - Find-A-Code
Cranial nerves are involved with some of our senses such as vision, hearing and taste, others control certain muscles in the head and neck. There are twelve pairs of cranial nerves that lead from the brain to the head, neck and trunk. Below is a list of Cranial Nerves and ...
So How Do I Get Paid for This? APC, OPPS, IPPS, DRG?
August 21st, 2019 - Chris Woolstenhulme, QCC, CMCS, CPC, CMRS
You know how to find a procedure code and you may even know how to do the procedure, but where does the reimbursement come from?  It seems to be a mystery to many of us, so let's clear up some common confusion and review some of the main reimbursement systems.  One of the ...