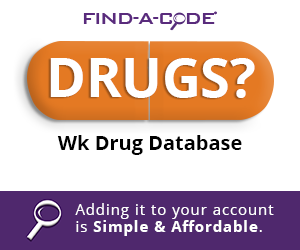 ESRD Hemodialysis Hits Home with the New ETC Model
March 16th, 2022 - Aimee L. Wilcox, CPMA, CCS-P, CST, MA, MT
0 Votes -

Sign in

to vote or comment.
---
With at-home dialysis usage rates in the United States about 12% below other countries, the Centers for Medicare and Medicaid Innovation (CMMI)is focused on the goal of improving this deficiency through a new alternative payment model, referred to as the End Stage Renal Disease Treatment Choices (ETC) Model. The ETC Model includes mandatory participation by about 30% of all End Stage Renal Disease (ESRD) facilities and ESRD managing clinicians (physicians and NPPs). It will be incentivized in an effort to promote at-home dialysis and health equity for transplant recipients with socioeconomic disparities. The goal is to increase at-home dialysis services through educating patients on at-home dialysis, as an alternative option to in-center dialysis, which would reduce costs and improve transplant wait-list times. Prior to implementation of the ETC Model, there were more incentives for nephrologists to perform in-center dialysis rather than at-home dialysis for two main reasons:
ESRD facilities can see more patients per dialysis machine by seeing them in a dialysis center.
In-center hemodialysis has been the default form of dialysis for so long, that many do not realize the option is available for at-home dialysis.
CMMI hopes that the combined efforts of multiple programs, such as the Medicare Part C ESRD Risk Adjustment Model and the ETC Model, will improve access to at-home dialysis and reduce wait-list times for transplantation.
The ETC Model became effective as of January 1, 2021 and will end on June 30, 2027. Selected participating facilities and providers will be determined by zip code and the geographic location where most of their ESRD patients are treated. Participating providers may be eligible to receive financial incentives between 2021-2023, which are intended to incentivize them to develop the infrastructure of at-home dialysis and hopefully improve wait-list times for receiving donor organs, in an effort to improve transplant equity.
There are two types of payment incentives:
Home Dialysis Payment Adjustment (HDPA), which provides a bonus payment on the monthly capitation payment (MCP)for Home Dialysis for the first three years of the program, at 3% for 2021, 2% for 2022, and 1% in 2023.
Home Dialysis and Transplant Performance Assessment and Performance Payment (PPA), is a bit more complicated and includes both positive and negative aspects governing payment incentives. This payment incentive is slated to grow in magnitude between 2021 and the end of the program in 2027.
In order to be eligible for payment increases and to avoid payment reductions, participants must achieve and/or improve on their at-home dialysis and transplant wait-list times. With benchmark rates already established, the first measurement year began in 2021 and Medicare will adjust claims for the first time in the second half of 2022. At-home dialysis rates will be weighted twice as much as transplant rates for modality performance scoring purposes, and while the at-home dialysis services will not risk adjust, CMS will 'risk adjust' the transplant wait-list.
Another impressive development is the End-Stage Renal Disease Treatment Choices Learning Collaborative (ETCLC), which was created by CMS and Health Resources & Services Administration (HRSA). The program has three main goals for ETC model participants, which are:
Increase the number of deceased donor kidneys transplanted
Decrease the national discard rate of all procured kidneys
Increase the percentage of change for kidneys recovered for transplant in the 60-85 Kidney Donor Profile Index (KDPI) score group
These are some pretty big changes for the ESRD community and the risk-benefit ratio is high for all involved. Take the time now to learn more about the ETC Model program and ETCLC by reviewing the listed References.
###
Questions, comments?
If you have questions or comments about this article please contact us. Comments that provide additional related information may be added here by our Editors.
Latest articles: (any category)
Coding for a Performance of an X-ray Service vs. Counting the Work as a Part of MDM
March 21st, 2022 - Stephanie Allard , CPC, CEMA, RHIT
When x-rays are audited on the same date as an E/M encounter we have one of three decisions to make about the work that went into the radiological exam when the practice owns x-ray equipment and does their own interpretations internally. First, we must determine whether the x-ray was...
Continuous Glucose Monitoring (CGM) Systems: Leveraging Everyday Tech to Enhance Diabetes Management
March 16th, 2022 - Susan Gatehouse, RHIT, CCS,CPC, AHIMA-Approved ICD-10-CM/PCS Trainer
However, is the coding for the treatment and management of diabetes being adequately captured? Diabetes mellitus (DM) affects over 400 million people worldwide. It is a chronic disease of inadequate control of blood levels of glucose that affects the body's ability to turn food into energy. Essentially, the...
ESRD Hemodialysis Hits Home with the New ETC Model
March 16th, 2022 - Aimee L. Wilcox, CPMA, CCS-P, CST, MA, MT
In 2021, two major ESRD programs became effective, essentially preparing to transform not only risk adjusted services, but also at-home dialysis, health equity among beneficiaries needing transplant services, and improved access to donor kidneys.
Refresh Your IV Hydration Coding Knowledge
March 16th, 2022 - Aimee L. Wilcox, CPMA, CCS-P, CST, MA, MT
Reporting IV infusion services can be complicated, especially when multiple infusions are reported in a single encounter. Take a few minutes to freshen up your knowledge on IV hydration coding with a review of the guidelines and a few coding scenarios.
Medicare Auditors Caught Double-Dipping
March 14th, 2022 - Edward Roche, PhD, JD
Overlapping extrapolations require providers to pay twice. Some Medicare auditors have been caught "double-dipping," the practice of sampling and extrapolating against the same set of claims. This is like getting two traffic tickets for a single instance of running a red light. This seedy practice doubles the amount...
Cybersecurity & Ransomware Warnings
March 10th, 2022 - Wyn Staheli, Director of Content
Although HIPAA Security protocols have been in effect for some time, as technology advances, if we are not diligent, gaps can be left available for intruders. On top of that, on February 23, 2022, the American Hospital Association issued a cybersecurity advisory. They stated, "there is concern that Russia may retaliate against the U.S. and allied nations with disruptive cyberattacks."
The Case of the Missing Signature
March 10th, 2022 - David M. Glaser, Esq.
It's important to remember that Medicare manuals are not binding, and they can't "require" anything, including signatures. Regulatory framework is constantly changing. Never assume you know all of the rules, even if you carefully study them all the time. New things are constantly appearing....