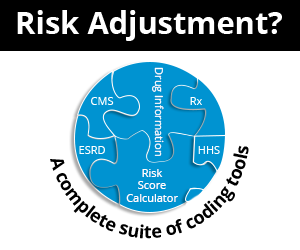 Are HIPAA Changes Coming?
December 18th, 2018 - Wyn Staheli, Director of Research
0 Votes -

Sign in

to vote or comment.
---
On December 14, 2018, the Office for Civil Rights (OCR) issued a Request for Information (RFI). They are considering making changes to some of the HIPAA regulations. Earlier this year at the HIMSS (Healthcare Information and Management Systems Society) meeting, Roger Severino, the head of the Office for Civil Rights (OCR) gave a presentation in which he outlined some possible changes to the HIPAA regulations. This RFI is the first step.
According to the release,"OCR seeks information on the provisions of the HIPAA Rules that may present obstacles to, or place unnecessary burdens on, the ability of covered entities and business associates to conduct care coordination and/or case management, or that may inhibit the transformation of the health care system to a value-based health care system."
They are seeking input on:
"Promoting information sharing for treatment and care coordination and/or case management by amending the Privacy Rule to encourage, incentivize, or require covered entities to disclose PHI to other covered entities.
Encouraging covered entities, particularly providers, to share treatment information with parents, loved ones, and caregivers of adults facing health emergencies, with a particular focus on the opioid crisis.
Implementing the HITECH Act requirement to include, in an accounting of disclosures, disclosures for treatment, payment, and health care operations (TPO) from an electronic health record (EHR) in a manner that provides helpful information to individuals, while minimizing regulatory burdens and disincentives to the adoption and use of interoperable EHRs.
Eliminating or modifying the requirement for covered health care providers to make a good faith effort to obtain individuals' written acknowledgment of receipt of providers' Notice of Privacy Practices, to reduce burden and free up resources for covered entities to devote to coordinated care without compromising transparency or an individual's awareness of his or her rights."
One thing mentioned by Severino at HIMSS was that the OCR was considering requesting information on how some of the settlements and civil monetary penalties it collects can be directed to the victims of healthcare data breaches and HIPAA violations. That topic was not included in this particular RFI, but it might be something to consider when making your comments.
These are all issues that have presented problems and we encourage you to let your voices be heard to make changes that are beneficial to the healthcare community.
Comments are due by February 11, 2019 so if you want to provide feedback, use one of the following and reference RIN 0945-AA00 or Docket HHS-OCR-0945-AA00:
Federal eRulemaking Portal. You may submit electronic comments at http://www.regulations.gov by searching for the Docket ID number HHS-OCR-0945-AA00. Follow the instructions for sending comments.
Hand-Delivery or Regular, Express, or Overnight Mail: U.S. Department of Health and Human Services, Office for Civil Rights, Attention: RFI, RIN 0945-AA00, Hubert H. Humphrey Building, Room 509F, 200 Independence Avenue SW, Washington, DC 20201.
###
Questions, comments?
If you have questions or comments about this article please contact us. Comments that provide additional related information may be added here by our Editors.
Latest articles: (any category)
Act Now on CMS Proposal to Cover Acupuncture for Chronic Low Back Pain
July 17th, 2019 - Wyn Staheli, Director of Research
Now is the time to comment on a proposal to cover acupuncture for chronic low back pain. This comment period is the part of the HHS response to the opioid crisis. You only have until August 14th to officially comment.
Denial Management is Key to Profitability
July 15th, 2019 - Wyn Staheli, Director of Research
A recent article by Modern Medicine cited a report by Becker's Hospital Review which stated that it costs approximately $118 per claim to resolve a claim denial. Granted, these were hospital claims, but the process is essentially the same for outpatient services. In fact, you could say it is...
Q/A: Do I Use 7th Character A for all Sprain/Strain Care Until MMI?
July 15th, 2019 - Wyn Staheli, Director of Research
Question: It is in regards to the Initial and Subsequent 7th digit (A and D) for sprains and strains. Recently, I have been told that I should continue with the A digit until the patient has reached Maximum Medical Improvement (MMI) and then switch over to the D place holder. Is ...
The Importance of Medical Necessity
July 9th, 2019 - Marge McQuade, CMSCS, CHCI, CPOM
ICD-10-CM codes represent the first line of defense when it comes to medical necessity. Correctly chosen diagnosis codes support the reason for the visit as well as the level of the E/M services provided. The issue of medical necessity is one of definitions and communication. What is obvious to the ...
When Can You Bill Orthosis Components Separately?
July 9th, 2019 - Wyn Staheli, Director of Research
Othoses often have extra components. When can you bill those components separately? For example, can you bill for a suspension sleeve (L2397) with a knee orthosis (e.g., L1810)?
Q/A: Can I Put the DC's NPI in Item Number 24J for Massage Services?
July 8th, 2019 - Wyn Staheli, Director of Research
Question: Are there scenarios in which it is acceptable to put the DC's NPI in box 24j for massage services? Answer: While the answer to this is yes, it is essential to understand that there are very limited scenarios. In most cases, Item Number 24J is only for the NPI of the individual ...
Will the New Low Level Laser Therapy Code Solve Your Billing Issues?
July 8th, 2019 - Wyn Staheli, Director of Research
Low level laser therapy (LLLT), also known as cold laser therapy, is a form of phototherapy which uses a device that produces laser beam wavelengths, typically between 600 and 1000 nm and watts from 5–500 milliwatts (mW). It is often used to treat the following: Inflammatory conditions (e.g., Rheumatoid Arthritis, Carpal ...