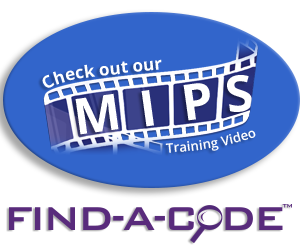 Billing Exercise Equipment
November 29th, 2018 - Wyn Staheli, Director of Research
0 Votes -

Sign in

to vote or comment.
---
While equipment for home strengthening is arguably good for the patient and the prognosis of their condition(s), payers have very strict guidelines as to what is considered medically necessary when it comes to Durable Medical Equipment (DME). While I have seen some workers compensation policies which do pay for DME like therabands, exercise balls, and theracanes, many health insurance payers will not cover them. It comes down to their definition of durable medical equipment and what constitutes medical necessity. Take, for example, Humana's definition of DME in policy HCS-0429-021 (emphasis added):
Can withstand repeated use (ie, could normally be rented and used by successive individuals); AND
Generally is not useful to a person in the absence of illness or injury; AND
Is appropriate for use in an individual's home or may be necessary for use at other locations or in the community to allow basic activities of daily living (ADLs); AND
Is primarily and customarily used to serve a medical purpose rather than being primarily for comfort or convenience;
Many home exercise equipment items may be used without an illness or injury and thus would be excluded from coverage. Medicare NCD 280.1 states "Deny - not primarily medical in nature (§1861(n) of the Act)." Another BC/BS policy states "Home exercise/ PT equipment that can be obtained without a prescription is considered to be an over the counter supply, is not considered DME, and is therefore, ineligible for coverage." Even if you prescribe it, the fact that it can be obtained without a prescription makes it ineligible.
This is different than doing therapeutic exercise (97110), therapeutic activities (97530), or neuromuscular reeducation (97112) where you are directly involved (direct one-on-one) with the patient giving feedback to them while they perform these activities. These are separately billable services as long as the state/federal guidelines for "one-on-one", code description, and medical necessity criteria are met.
Since these are typically non-covered items, if your payer requires you to notify the patient that this is a non-covered service, be sure to complete the required forms. For example, if this is a Medicare beneficiary, be sure to have them complete an Advanced Beneficiary Notice (ABN). (See pages 121-123 of the 2019 ChiroCode DeskBook or pages 97-99 of the 2019 Physical Therapy Reimbursement Guide).
In the uncommon circumstance where exercise equipment IS covered, be sure that you review the payer policy as they will likely have specific coding requirements. Codes 99070, A9300, or E1399 are the most commonly used for these types of equipment. Be sure your documentation includes a full explanation of the supplies and equipment provided to the patient. Document the patient's specific needs and limitations. Submitting supporting documentation and letters of medical necessity may be helpful in getting the claim paid.
Note: Some organizations have billed a 'kit' which includes more than one item. Just be sure that each item is documented. Since codes 99070, A9300, and E1399 are 'generic' codes (e.g., unlisted items), it is necessary to describe the contents of the 'kit'. The shaded area of Item Number 24 of the 1500 Claim Form is a good place to report this additional information.
Since most patients will be paying for these items out-of-pocket, suggest that they obtain reimbursement through a Flexible Spending Accounts (FSA) or Health Savings Accounts (HSA) if they have one.
Pricing will vary depending on the item(s) sold to the patient. One last thing to remember is that most states will require you to charge sales tax when selling products to patients. Check with your local state tax authority about the specific rules for your area and be sure you have a sales license.
###
Questions, comments?
If you have questions or comments about this article please contact us. Comments that provide additional related information may be added here by our Editors.
Latest articles: (any category)
How to Report Imaging (X-Rays) of the Thumb
March 18th, 2019 - Aimee Wilcox, CPMA, CCS-P, CMHP, CST, MA, MT
If you've ever taken piano lessons, you know that the thumb is considered the first finger of the hand. Anatomically, it is also referred to as the first phalanx (finger). However, when you are coding an x-ray of the thumb, images are captured of the thumb, hand, wrist, and all ...
Revised ABN Requirements Still Fuzzy
March 18th, 2019 - Wyn Staheli, Director of Research
Although it has been quite some time since ChiroCode published an article about the revised instructions for non-participating providers who use the ABN, there are still some outstanding questions about this change. So far, Medicare has not provided additional guidance about this question despite requests by us for clarification. Medicare now requires non-participating providers to include the ...
Voluntary Repayments
March 8th, 2019 - Namas
Should you volunteer to repay money from Medicare or other federal healthcare programs if you believe they were the result of errors on your end? The penalties for not doing so could be severe. Under the Federal False Claims Act, if retained overpayments can be shown to be to false ...
Q/A: Can you Help me Understand the New Medicare Insurance Cards?
March 7th, 2019 - Wyn Staheli, Director of Research
As many of you are aware, CMS began issuing new Medicare identification cards last year which required the replacement of social security numbers with a new Medicare Beneficiary Identifier (MBI). All cards have now been mailed out and patient's should have the new cards when they come in. Currently, we are in the transition period until January 2020.
Date of Service Reporting for Radiology Services
March 7th, 2019 - Wyn Staheli, Director of Research
Providers need to ensure that they are reporting radiology dates of service the way the payer has requested. Unlike other many other professional services which only have one date of service (DOS), radiology services can span multiple dates. Medicare requirements may differ from professional organization recommendations.
Spotlight: GLOBAL Periods
March 4th, 2019 - Brittney Murdock, QCC, CMCS, CPC
A global period is a period of time starting with a surgical procedure and ending some period of time after the procedure. Many surgeries have a follow-up period during which charges for normal post- operative care are bundled into the global surgery fee. Global surgery is not restricted to hospital...
Spotlight: Click-A-Dex Tool
March 4th, 2019 - Brittney Murdock, QCC, CMCS, CPC
Another popular search tool is our index system Click-A-Dex Tool. Click-A-Dex is formatted like the indexing in a code book, this is a quick and easy tool for an enhanced index search. Simply start typing in the desired search, once you type in your desired condition, the results will show...