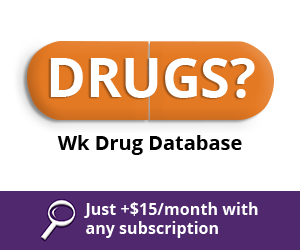 Billing Exercise Equipment
November 29th, 2018 - Wyn Staheli, Director of Research
0 Votes -

Sign in

to vote or comment.
---
While equipment for home strengthening is arguably good for the patient and the prognosis of their condition(s), payers have very strict guidelines as to what is considered medically necessary when it comes to Durable Medical Equipment (DME). While I have seen some workers compensation policies which do pay for DME like therabands, exercise balls, and theracanes, many health insurance payers will not cover them. It comes down to their definition of durable medical equipment and what constitutes medical necessity. Take, for example, Humana's definition of DME in policy HCS-0429-021 (emphasis added):
Can withstand repeated use (ie, could normally be rented and used by successive individuals); AND
Generally is not useful to a person in the absence of illness or injury; AND
Is appropriate for use in an individual's home or may be necessary for use at other locations or in the community to allow basic activities of daily living (ADLs); AND
Is primarily and customarily used to serve a medical purpose rather than being primarily for comfort or convenience;
Many home exercise equipment items may be used without an illness or injury and thus would be excluded from coverage. Medicare NCD 280.1 states "Deny - not primarily medical in nature (§1861(n) of the Act)." Another BC/BS policy states "Home exercise/ PT equipment that can be obtained without a prescription is considered to be an over the counter supply, is not considered DME, and is therefore, ineligible for coverage." Even if you prescribe it, the fact that it can be obtained without a prescription makes it ineligible.
This is different than doing therapeutic exercise (97110), therapeutic activities (97530), or neuromuscular reeducation (97112) where you are directly involved (direct one-on-one) with the patient giving feedback to them while they perform these activities. These are separately billable services as long as the state/federal guidelines for "one-on-one", code description, and medical necessity criteria are met.
Since these are typically non-covered items, if your payer requires you to notify the patient that this is a non-covered service, be sure to complete the required forms. For example, if this is a Medicare beneficiary, be sure to have them complete an Advanced Beneficiary Notice (ABN). (See pages 121-123 of the 2019 ChiroCode DeskBook or pages 97-99 of the 2019 Physical Therapy Reimbursement Guide).
In the uncommon circumstance where exercise equipment IS covered, be sure that you review the payer policy as they will likely have specific coding requirements. Codes 99070, A9300, or E1399 are the most commonly used for these types of equipment. Be sure your documentation includes a full explanation of the supplies and equipment provided to the patient. Document the patient's specific needs and limitations. Submitting supporting documentation and letters of medical necessity may be helpful in getting the claim paid.
Note: Some organizations have billed a 'kit' which includes more than one item. Just be sure that each item is documented. Since codes 99070, A9300, and E1399 are 'generic' codes (e.g., unlisted items), it is necessary to describe the contents of the 'kit'. The shaded area of Item Number 24 of the 1500 Claim Form is a good place to report this additional information.
Since most patients will be paying for these items out-of-pocket, suggest that they obtain reimbursement through a Flexible Spending Accounts (FSA) or Health Savings Accounts (HSA) if they have one.
Pricing will vary depending on the item(s) sold to the patient. One last thing to remember is that most states will require you to charge sales tax when selling products to patients. Check with your local state tax authority about the specific rules for your area and be sure you have a sales license.
###
Questions, comments?
If you have questions or comments about this article please contact us. Comments that provide additional related information may be added here by our Editors.
Latest articles: (any category)
Scanning the Unscannable: Improving Patient Flow in MRI
January 14th, 2019 - BC Advantage
Stay Ahead of your CEUs in 2019Get the latest webinars and earn over 24 CEUs each year included with your BC Advantage Magazine subscription. Latest Webinar: Scanning the Unscannable: Improving Patient Flow in MRI Presenter: Wendy Stirnkorb, President & CEO Stirnkorb Consulting, LLC Time: 46 Minutes Cost: $0.00 to all BC Advantage Magazine Subscribers CEUs: 1.0 On-demand: Watch 24/7 from work or ...
What is Virtual Communication (G0071)?
January 14th, 2019 - NAMAS
Beginning January 1st, 2019 all of our RHC and FQHC organizations have a new CPT code to consider implementing for their Medicare populous (check per Advantage Plan Administration for coverage). In its current form, this code is not reportable by organizations not meeting the RHC/FQHC designation. The code isG0071 and is termed ...
AMA Issues new CMT Information
January 14th, 2019 - Wyn Staheli, Director of Research
As many of you may already be keenly aware, there have been ongoing problems with many payers (e.g., BCBS of Ohio) regarding the appropriateness of reporting an E/M visit on the same day as CMT (CLICK HERE to read article). The AMA recently released an FAQ which renders their opinion ...
Nine New Codes for Fine Needle Aspirations (FNA)
January 4th, 2019 - Aimee Wilcox, CPMA, CCS-P, CMHP, CST, MA, MT
If your practice performs a lot of fine needle aspirations (FNA), you probably have the code options memorized (10021 without image guidance and 10022 with image guidance). However, the 2019 CPT codes now include nine (9) new FNA codes (10004-10012), one deleted FNA code (10022) and one revised FNA code ...
Dry Needling
January 3rd, 2019 - Wyn Staheli, Director of Research
The correct coding of dry needling, also known as trigger point needling, has been a subject of confusion for quite some time. The American Chiropractic Association (ACA) and the American Physical Therapy Association (APTA) have been working together for several years to obtain appropriate codes to describe this service. In ...
2019 Coding Changes for Chiropractic
January 3rd, 2019 - Wyn Staheli, Director of Research
The new year is upon us and so it's time to double check and make sure we are ready. Those with Premium Membership can use the ChiroCode Online Library and search all the official code sets: ICD-10-CM, CPT, and HCPCS. It also includes the updated NCCI edits and RVUs for ...
Are You Ready For the 2019 New Codes
January 3rd, 2019 - Aimee Wilcox, CPMA, CCS-P, CMHP, CST, MA, MT
Many articles have been published regarding the 2019 proposed Evaluation and Management coding changes but hopefully, you have taken the time to review those in detail and be ready for them. If not, here is a link to a Find-A-Code article written by Wyn Staheli (Director of Research) entitled, "Are You Ready ...