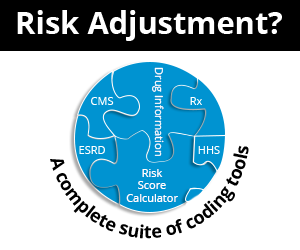 Provide Proof of a Qualified Professional with QPro!
August 1st, 2018 - Chris Woolstenhulme, QCC, CMCS, CPC, CMRS
0 Votes -

Sign in

to vote or comment.
---
QPro - Announces the Launch of an Innovative Testing Site!
Innovation is paving the way once again! Unlike other certification bodies, QPro does not certify the ability to pass a test but instead verifies members qualifications are proven. QPro offers a measurement of knowledge and skills testing. Tests are easy to access online using real-life coding resources and coding books commonly used in the office setting.
Who can Benefit from QPro?
Job Seekers: Use your professional coding and billing skills to acquire a QPro qualification to add to your resume. QPro credentials and proven qualifications will help you get the position you have always wanted. Keep learning with QPro CEUs, FREE with your membership!
Managers: Ensure the person you hire is a qualified professional in the area you are looking to fill. Rest assured QPro members are not just able to pass a coding test; once credentialed they are proven adept in their credential. In addition, to maintain a QPro certification, members are required to maintain current CEUs.
Staffing Agencies: We make it simple for you to hire qualified staff for outsourcing. Every staffing company should be able to hire with confidence and be able to verify proper qualifications. Rest assured when using our testing platform, you have the most up-to-date tests written by professionals with years of coding, billing, management, and auditing experience.
Why is a Proven Qualification Important?
In the healthcare industry, it is essential to have a knowledge of the codes and regulations necessary for proper billing and documenting patient encounters. Ever-changing regulations and code requirements mean that those involved in this industry need to stay current with the new trends and challenges. Reimbursement by third-party payers is about more than just sending in a claim. Medical coding and billing certifications through QPro let employers and other organizations know that you understand these requirements.
How can we Help you?
QPro (Qualified Professionals) is a member support system dedicated to enhancing coding and management through certification for healthcare coders and managers. Through increased knowledge of coding principles, changes in coding policies, and the experiences of fellow coders and managers in resolving office challenges, QPro members confidently code for maximum and ethical reimbursement.
Benefits of Certification
A qualified certification:
Provides credible evidence of your commitment to compliance and your profession
Demonstrates that you are a professional
Validates that you have attained a competent level of knowledge in your certified area
Often leads to higher salaries as employers recognize the value of certified employees
Shows an ongoing commitment to excellence
Membership
QPro Membership is most beneficial to medical practice managers and coders, however, it is open to all who wish to maintain best practices in the medical industry. They demonstrate knowledge and the ability to provide medical coding and billing in accordance with current coding and reimbursement standards and principles.
Membership dues are $97 per year. CLICK HERE for more information on membership.
QPro Membership is designed to help you maintain your credentials by offering continuing education (CEUs) and support. The following are some of the benefits of becoming a QPro Member:
Professionalism: Demonstrate to employers that you are a qualified professional with a solid understanding of what it takes to do your job right.
Networking: Associate with a nationwide network of like-minded professionals.
Resources: You need information and we have it. From access to information on the QPro website to a free Codapedia.com subscription, offering a forum and healthcare articles, we help you stay informed and offer solutions to coding and management problems.
Education: Continuing education is vital to maintaining professional certifications. Members get FREE CEUs and have access to Find-A-Code webinars.
Pricing
Membership: $97 per year
Study Guides: $65 (optional)
Specialty Certification Examination: $197 per exam
Questions? See our FAQ page
###
Questions, comments?
If you have questions or comments about this article please contact us. Comments that provide additional related information may be added here by our Editors.
Latest articles: (any category)
Prioritize Your Patient's Financial Experience
May 13th, 2019 - Wyn Staheli, Director of Research
For many years, the ChiroCode DeskBook has emphasized the need for providers to firmly establish the patient's financial responsibility through clear communication. We even created a "Patient Financial Responsibility Acknowledgment Form" to help providers with this process. Lately, the lack of pricing transparency has been in the news and even ...
Q/A: Two Payers Both Paid the Claim. Who Gets the Refund?
May 13th, 2019 - Wyn Staheli, Director of Research
Question We have a personal injury situation where we submitted a claim was sent to the patient's auto policy carrier who refused payment. We then submitted it to her other insurance. Eventually, both companies paid her claims. Her auto paid at full value, and her secondary paid at a reduced rate ...
HIPAA Violation Penalties Revised
May 6th, 2019 - Wyn Staheli, Director of Research
On April 30, 2019 The Department of Health and Human Services (HHS) announced that "HHS will apply a different cumulative annual CMP limit for each of the four penalties tiers in the HITECH Act." Unlike other notices which require a proposed rule with a comment period, this notice will take ...
Q/A: If Orthopedic Tests are Negative, do You List Them in Your Treatment Notes?
May 6th, 2019 - Wyn Staheli, Director of Research
Question: If orthopedic tests are negative, do you need to still list them in your treatment notes? Answer: Yes. Any tests which are performed by a healthcare provider, regardless of the result, should be documented in the patient record. This record is the only way that a reviewer or another provider ...
Medicare Revises Their Appeals Process
April 29th, 2019 - Wyn Staheli, Director of Research
On April 12, 2019, Medicare announced that there will be some changes to their appeals process effective June 13, 2019. According to the MLN Matters release (see References), the following policy revisions in the Medicare Claims Processing Manual (MCPM), Chapter 29 are taking place: The policy on use of electronic signatures Timing ...
Q/A: I'm Being Audited? Is There a Documentation Template I can use?
April 29th, 2019 - Wyn Staheli, Director of Research
Question: Our Medicare contractor is auditing claims with 98942. Do you have any suggestions for a template for documentation to warrant the use of 98942? Answer: When you submit a claim with code 98942 you are stating that you have determined that it was medically necessary to adjust all 5 of ...
Medicare Revises Their Appeals Process
April 26th, 2019 - Wyn Staheli, Director of Content
There are policy revisions in the Medicare Claims Processing Manual (MCPM), Chapter 29 taking place June 13, 2019. This will give you a heads up on those changes.