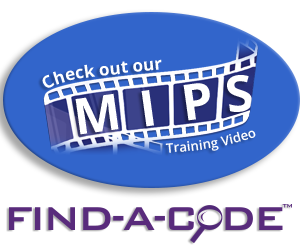 Big Data & Facility Audit Complex Reviews
September 29th, 2017 - Shannon Cameron, MBA, MHIIM, CPC
0 Votes -

Sign in

to vote or comment.
---
Big data and its use in the healthcare spectrum has proven to be an incredible source of the knowledge and has rapidly abetted progress in seemingly all areas of healthcare. These areas include better patient outcomes, lowered costs, and identification of problematic processes which have resulted in improved patient flow and care. For instance, the identification of both positive and negative correlation factors has greatly enhanced research with multiple diseases, assisted with the identification of new treatments and, in some cases, cures of numerous conditions. Analyzation of large clinical data has essentially empowered researchers and healthcare providers with the constant identification of factors previously unknown to medicine, which has led to new techniques that have led to better patient care while continuing to grow at a seemingly staggering pace.
However, on the same token is the fact that large data analytics is now the driving force of many government and private payer audits. Payers now have the capability to reject thousands of facility-based claims at a time. Their utilization of big data and how they choose to use it for claim rejection and/or payment decreases has enabled payers to quickly overwhelm a hospital revenue cycle department and greatly impact the overall reimbursement.
This type of automated procedure is based on data mining methodologies which can rapidly analyze thousands of claims in a short period of time. These methods use special algorithms created to identify "incorrect" claims based on the correlation of specific diagnoses, comorbidities, and corresponding procedures related to the reported Diagnosis Related Group (DRG) code. These types of denials are growing at a staggering rate. Given that, there is no better time than the present to insure your facility is audit resistant.
The cost of denial management in these cases can be enormous. Therefore, it is essential that facilities have a strong internal quality control program in place. It is equally important that coding and billing systems are updated quarterly with information derived from Coding Clinic ICD-10-CM and ICD-10- PCS updates and audit feedback. One method of defense is a strong Clinical Documentation Improvement Department (CDI). Providers and healthcare coding and billing personnel should receive constant education and feedback while implementing a strong system of checks and balances, especially with conditions which have been under a lot of scrutiny (i.e., sepsis).
Another area of defense is to have an ongoing familiarization with the region's RAC (Recovery Audit Contractor). As with provider based issues, the RAC will post audit issues found in recent facility audits regarding specific MS-DRG (Medicare Severity Diagnosis Related Group) code sets and can be a strong reference for identification of potential problem areas.
Not only are the resulting rejections from automated algorithms problematic to the revenue stream, it's also important to remember that with multiple rejections, there is also a strong possibility of consequential audits. While the automatic denial/rejection process does not fall into the true definition of an audit since clinical documentation is not reviewed during this process, large amounts of denials can pose a red flag for payers to specific problem areas and also lead to a focused DRG audit.
For more information regarding the CMS RAC process visit:
https://www.cms.gov/Research- Statistics-Data-and-Systems/Monitoring- Programs/Medicare-FFS-Compliance- Programs/Recovery-Audit-Program/
For more information regarding Coding Clinic updates and newsletters visit:
http://www.ahacentraloffice.org/aboutus/what-is-icd- 10.shtml
###
Questions, comments?
If you have questions or comments about this article please contact us. Comments that provide additional related information may be added here by our Editors.
Latest articles: (any category)
Prioritize Your Patient's Financial Experience
May 13th, 2019 - Wyn Staheli, Director of Research
For many years, the ChiroCode DeskBook has emphasized the need for providers to firmly establish the patient's financial responsibility through clear communication. We even created a "Patient Financial Responsibility Acknowledgment Form" to help providers with this process. Lately, the lack of pricing transparency has been in the news and even ...
Q/A: Two Payers Both Paid the Claim. Who Gets the Refund?
May 13th, 2019 - Wyn Staheli, Director of Research
Question We have a personal injury situation where we submitted a claim was sent to the patient's auto policy carrier who refused payment. We then submitted it to her other insurance. Eventually, both companies paid her claims. Her auto paid at full value, and her secondary paid at a reduced rate ...
HIPAA Violation Penalties Revised
May 6th, 2019 - Wyn Staheli, Director of Research
On April 30, 2019 The Department of Health and Human Services (HHS) announced that "HHS will apply a different cumulative annual CMP limit for each of the four penalties tiers in the HITECH Act." Unlike other notices which require a proposed rule with a comment period, this notice will take ...
Q/A: If Orthopedic Tests are Negative, do You List Them in Your Treatment Notes?
May 6th, 2019 - Wyn Staheli, Director of Research
Question: If orthopedic tests are negative, do you need to still list them in your treatment notes? Answer: Yes. Any tests which are performed by a healthcare provider, regardless of the result, should be documented in the patient record. This record is the only way that a reviewer or another provider ...
Medicare Revises Their Appeals Process
April 29th, 2019 - Wyn Staheli, Director of Research
On April 12, 2019, Medicare announced that there will be some changes to their appeals process effective June 13, 2019. According to the MLN Matters release (see References), the following policy revisions in the Medicare Claims Processing Manual (MCPM), Chapter 29 are taking place: The policy on use of electronic signatures Timing ...
Q/A: I'm Being Audited? Is There a Documentation Template I can use?
April 29th, 2019 - Wyn Staheli, Director of Research
Question: Our Medicare contractor is auditing claims with 98942. Do you have any suggestions for a template for documentation to warrant the use of 98942? Answer: When you submit a claim with code 98942 you are stating that you have determined that it was medically necessary to adjust all 5 of ...
Medicare Revises Their Appeals Process
April 26th, 2019 - Wyn Staheli, Director of Content
There are policy revisions in the Medicare Claims Processing Manual (MCPM), Chapter 29 taking place June 13, 2019. This will give you a heads up on those changes.